Savage black killer not dead yet for 1990 slaugter of White family, gang rape of 9-year-old girl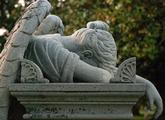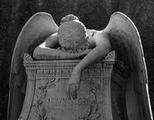 The Mississippi Supreme Court on Thursday reversed a decision that one of two men convicted of the gruesome murders of a Quitman County family in 1990 is not mentally disabled and can be executed, sending the appeal back to county circuit court. An attorney for Anthony Carr in May had appealed to the state high court based on 2002 U.S. Supreme Court Ruling that states cannot execute mentally disabled people. During Carr's appeal in 2013, two psychologists disagreed whether Carr was competent, and a Quitman County circuit judge said it was "too close to call" and upheld his execution. Carr and Robert Simon Jr. were sentenced to death for the 1990 murders of the Parker family of Quitman. The Parkers returned home from church to find Carr and Simon burglarizing their home.

The two shot Carl Parker, his wife, Bobbie Jo and 12-year-old Gregory and 9-year-old Charlotte multiple times. They raped the little girl and chopped the father's finger off to take his wedding ring.

The killers set the house on fire and left the bodies to burn. Charlotte Parker died of smoke inhalation while the others died of gunshot wounds. Quitman County had to raise taxes for three years in a row to pay for the defense of Carr and Robert in one of the longest-running state capital cases. In May 2011, Simon was only four hours away from being executed when a federal appeals court stopped it to consider his claim that he was incompetent to be executed because he fell and suffered a brain injury and had amnesia. A federal judge ruled that Simon was faking amnesia, and the 5th Circuit Court of Appeals in March upheld that ruling. Attorney General Jim Hood has called the murders "savage" and vowed to continue to fight appeals of their sentences. - (Black-on-white)
It ain't Over 'Til the Racist, Black, Mass Murderer-Rapist Wins: Mischievous Federal Judges, Lawyer, Seek to Save Life of Robert Simon Jr., Who Murdered 4 Members of the White Parker Family in Miss. in 1990, in "Most Heinous Crime in Recent State History" By Nicholas Stix 2012

On Friday, February 2, 1990, Robert Simon Jr. and Anthony Carr

raped and sodomized, and then shot nine-year-old Charlotte Jo Parker four times; shot her father, Carl "Bubba" Parker, 58; Parker's wife, Bobbie Jo, 45; and their 12-year-old son, Gregory. But Simon and Carr didn't shoot any of the Parkers to death.

That would have been insufficiently sadistic for their tastes. Instead, they bound everyone, before shooting to wound them, chopping off one of Mr. Parker's fingers, in order to steal his wedding ring, and setting the house on fire,

leaving their victims to burn alive.

Mrs. Parker's corpse was so badly burned that the medical examiner couldn't determine if she had been raped and/or sodomized, but given what Simon and Carr did to little Charlotte Jo, it's a dead certainty that they did likewise to her mother. In what has become a ritual for racist black felons, they made Mr. Parker watch the whole thing.