13-year-old White Girl Killed; Black Suspect Also Wanted In Indiana Double Murder and Child Rape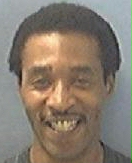 The man wanted by police in the Monday morning shooting death of a 13-year-old Deerfield Township girl is now wanted for a double murder in Indiana. Katelind Caudill, 13, a seventh grader at Kings Junior High, was shot to death Monday morning at her grandmother's home located at 2183 Cosmos Drive in the Loveland Park neighborhood. Click here to read the full story about Caudill. Melvin M. Keeling, 43, is also wanted for a double murder that took place a few hours later in Jasper County, Indiana, about 65 miles southeast of Chicago. - (White Boy) - (crime) - (Black-on-White)
Black Man Sought In Connection With Indiana, Ohio Slayings
Investigators believe Keeling may have been involved in the 10 a.m. fatal shootings of two clerks at the Family Express convenience store in Remington, near Interstate 65, police said. Authorities said Lisa Kendall, 29, and Kendora Furr, 38, both single moms, died during the Indiana shootings, which police said happened during a robbery attempt. Police said Keeling should be considered armed and dangerous. Keeling was charged in an unrelated case with two counts of rape and 24 counts of gross sexual imposition involving a child.
The 13-year-old girl was involved in that investigation but was not the victim, the sheriff's office said.
Authorities said they believe Keeling's stepdaughter and Katelind Caudill may have been friends.
Katelind was reportedly a witness against him in a sex crimes investigation
Laura Spencer is Kendall's sister. "When you seen Lisa she always had a smile on her face. Even if she was mad she even had a smile. Everybody liked her. She was a very well liked person . I hope he runs so the cops will do to him what he did to my sister."

Keeling was described as a black man who is 5 feet 7 inches tall and weighs 145 pounds. He has a black, tight curly Afro, brown eyes and a moustache. He was last seen wearing a dark green T-shirt with a stripe down the sleeves, blue jeans and dark shoes. Police said anyone with information about Keeling's whereabouts can call the Jasper County (Ind.) Sheriff's Department at (219) 866-7334.